Acupuncture for Arthritis Pain  
Searching for the Best Acupuncturist for Arthritis?
Some people live every day with pain that creeps up slowly, causing a dull discomfort in their joints. Maybe it ignites suddenly without warning, inducing a stabbing force for a short moment, or possibly hours. This pain described is arthritis, and you most likely know someone who is living with it. While arthritis pain and inflammation can't be avoided as the body ages, with the aid of acupuncture the pain can be managed and daily functioning can improve. 
Here's what our patients are saying about us on Google Reviews about our acupuncture for arthritis and join paint: 
I started going last December. I went for shoulder/back/rib pain. It took a couple of months to get things under control with Jonathan. But he stuck with me and guided me along the way. I have some good days and bad days now. But overall much better than what it was. I would say highly manageable now. Much more good days as oppressed to bad days. Now I go for maintenance.
Meeting Jonathan allowed me to meet his nutritionist. Between the two of them they have helped get my acid reflux under control which I suffered with for over a decade. Between Jonathan and his nutritionist I go to them regarding health concerns before my doctor. I wouldn't tell anyone to do that unless they felt comfortable with it. But I've gone to many doctors who could not help me or gave me bad advice or hurt me more than help me. So from my personal experiences I believe Jonathan and Reid have given me back my health and life.
I would say meeting Jonathan has been a blessing and I would highly recommend him to anyone.
Click Below to See Reviews of Integrative Medicine- Tamarac
Best Natural Treatment for Joint Pain with Acupuncture
Acupuncture is one of the oldest healing procedures in the world, dating back thousands of years. This traditional form of Chinese medicine was aimed at correcting imbalances of energy in the body and boosting the amount of natural pain killers the body makes, known as endorphins. When properly administered, it has an amazing ability to naturally relieve arthritic conditions including: pain and inflammation of the joints.
It is common to question the legitimacy of holistic style treatments, like acupuncture, because it is not a regular, everyday treatment in the United States as it is in other parts of the world.  Rather than having a general focus on physical health, many cultures emphasize healing the mind and spirit as well as the body.
How Can Chinese Medicine Help for Arthritis 
Arthritis is a universal disease causing pain in specific areas or throughout the entire body. More than 50 million adults in the United States are impacted by arthritis. The common trend among arthritis symptom is persistent joint pain and inflammation. Since arthritis patients live with pain, they can find relief through acupuncture.
Acupuncture is an effective form of pain control for people living with arthritis in these ways:
Diminish inflammation

relax the body

Increase blood flow

Causes production of endorphins, or natural pain relief

Blocks pain signals to the brain

Deactivates painful trigger points
Popularity of acupuncture as a treatment for arthritis continues to cultivate due to the number of patients who have found significant relief from its effects.
What Should I Expect From Acupuncture for Arthritis?
The acupuncturist will swab each area with alcohol before tapping a very thin needle into the site. Depending on your particular case, there may be variances in the:
Number of needles used

Location of the needles

How deeply they're inserted
Acupuncture treatment points for arthritis are found all over the body, not just on top of the affected area. During the treatment, tiny needles are carefully placed along the patient's arms, legs, shoulders and even toes. To get an idea of just how tiny these needles are, understand that several acupuncture needles can fit inside one human hair.
The needles are usually left in place for a few minutes to an hour, depending on the needs of the patient. During this time the acupuncturist may adjust or warm the needles to intensify the effect of the treatment. Rather than being an unpleasant experience that some patients fear, most people actually relax and even fall asleep during their acupuncture treatment.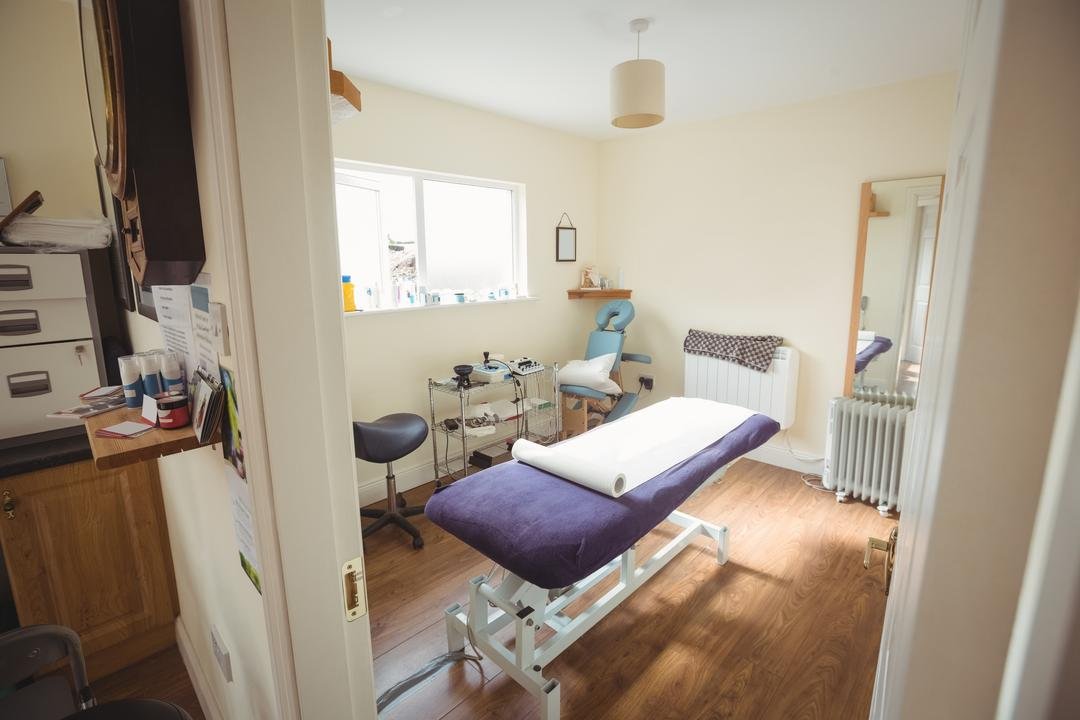 There are many advantages to choosing acupuncture as an addition to your medical treatment or to replace it completely. However the amount of benefit the patient receives may depend on the severity of their arthritis and how often they get treated.  Acupuncture has a reliable safety record.
It is completely drug-free, assuring no risk of addiction or harmful side effects of pain medications. Unlike other treatments, the acupuncturist can instantly see how the patient responds and can make changes as needed.
Acupuncture delivers a safe, minimally-invasive, pain treatment opportunity with no side effects. These treatments are often times covered by insurance, so talk to the staff at Coral Springs Acupuncture about your options. Acupuncture for arthritis could be a good addition to your pain management strategy.
If you or someone you know is living with arthritis and may be interested in learning more about acupuncture and arthritis, contact a certified pain specialist at Coral Springs Acupuncture today to discuss your options. They'll be able to help you learn more about acupuncture and other complementary therapies for pain management. Get the help you deserve and reach out to our Coral Springs Acupuncture team today!  954.884.0099
Visit our new located acupuncture clinics in Coral Springs, Coconut Creek and Tamarac.
Start your complimentary assessment online now to learn more
about getting acupuncture for arthritis.
Please Click Below to Fill Out Form
If there is a health related question we can help you with then please fill out the form
below to get started on a complimentary online health assessment.