Requesting your Free Initial Consultation
Don't wait! Our calendar books up really fast!
All prospective patients must complete an initial consultation that is free of charge. During this consult, you will have a one-on-one visit with your clinician about your case. This ensures that you are a good candidate for treatment at the clinic, and that you are comfortable and familiar with our philosophy and program. (In case you're just landing here without knowing about us, click for more about us, our treatments, and our success stories).
After your free consultation, you'll have the opportunity to schedule your full intake appointment. At your intake, the clinician will go over your medical history in detail, develop a comprehensive treatment plan, and administer your first treatment.
Once you submit your free consultation request, we'll contact you the same day in most cases. At the latest, you'll hear from us the next business day.
Feel free to call or text as well, if you have questions:

954.884.0099

.
SPECIAL NOTE FOR COVID: If you're not comfortable coming into the office for your free consultation, we are happy to do it via Zoom or over the Phone.
Simply let us know your preference when scheduling it.
Once your appointment is confirmed, we'll send you a confirmation email containing specific instructions on how to set up the video chat OR connect to the conference call, whichever option you choose.
THANK YOU and we look forward to meeting you soon to discuss your case and begin working on a plan of action!
       Sincerely,
           Jonathan M. Fields,
           Founder & Director
                                 Integrative Medicine US
Please complete the form below:
Patient Testimonials
We don't just treat symptoms, we change lives! 
But don't just take our word for it, listen to our patients!
See why Integrative Medicine US has the most amazing 5 star Reviews in South Florida for Acupuncture & Functional Medicine.
"I just wanted to thank you SO MUCH for helping me out yesterday. I'm SHOCKED at how well the acupuncture worked!!! I woke up with zero pain today! Like, at all whatsoever lol. Thank you so so much! I told a couple of my friends to come there and sent them your IG. Thanks again! You guys are miracle workers."
        –   Stephanie G. | 38, Real Estate Agent
AN UNPARALLELED TRACK RECORD OF SUCCESS
See why we are the #1 Best Integrative Medicine Clinic in South Florida.
Check out our Acupuncture and Functional Medicine Testimonials below:
* Individual results vary. No guarantee of specific results is warranted or implied and your results will depend on many factors (full disclaimer).
Dr. Andrew Krinsky MD, a Yale trained OBGYN, was very happy with his results, remains a patient and great referral source for us. Our acupuncture treatments for Lower Back Pain successfully eliminated his problem after months of little help from conventional therapies.
Kayla is one of the most difficult cases we have ever encountered. She has a rare autoimmune connenctive tissue disorder, ehlers danlos, which also causes severe abdominal pain, vomitting, nausea, diarrhea, headaches, joint pain, weight loss, menstrual issues etc. She had already been to dozens of specialists, procedures and countless meds with no help and was going downhill fast. Using a combination of Herbs, Acupuncture & Vitamin injections, we were able to cut back on 80% of her meds and get her back to work and exercise after being disabled for years.
Lynn came to our Coral Springs Acupuncture clinic suffering from Headaches, Sinus Congestion, Constipation and Abdominal Pain. She had been taking medications and over the counter supplements for over 5 years and even had surgery with no relief. 1 treatment and some lifestyle advice changed her life completely. Its a MIRACLE!!
I am a Professional Boxer and constantly deal with injuries to my body. Jonathan is now my Go To guy and I am in his office 2x a week to get Vitamin injections along with Glutathione. He also helps treat my injuries with his Acupuncture. Awesome Results… Highly recomend to see him for any issues concerning the human body.
Virginia sought treatment for Low Back Pain, Sciatica, Anxiety, Insomnia & Weight Loss. She found SUCCESS!
Ira has been suffering from Low Back Pain for 50 years and Neck Pain over 15 years. Our Coral Springs Acupuncture team resolved his pain with just 1 treatment. This video was one month after his first treatment and pain never returned. He's done physical therapy, chiropractic, exercise etc and was on 3 medications that he has since stopped taking.
Barry visited our Tamarac Acupuncture clinic for his 35 years of severe Panic Attacks, Anxiety and Knee Pain. He's parted with his prescription meds and is feeling better than ever!!! We treated him with Acupuncture, Herbs & Supplements.


81 year old Kerry arrived at our Acupuncture Coral Springs clinic looking for help with his 20 years of Back Pain and severe plantar fasciitis. With just a few sessions, he's almost 100% better.
In 2 weeks, we used Acupuncture in Tamarac, Herbs & Supplements to get rid of Carla's chronic headaches, hot flashes, night sweats, leg pain, acid reflux and pinched nerve in her neck.
The Acupuncture & Cupping treatments I've received have all been great to help me reduce stress and speed up my recovery from training!
Andrea suffered from IBS, Digestive Problems, Food Allergies and Abdominal Pain for over 25 years.  She had tried acupuncture & functional medicine before with little success. Our treatments at the Coconut Creek Acupuncture Clinic, Tamarac Nutritional Counseling, Supplements & Raw Herbal Formulas completely transformed her life within just a couple months.
NON-SURGICAL & NON-PHARMACEUTICAL THERAPIES
Traditional Eastern Medicine treatments that include: Acupuncture, Heral Medicine, Moxa, Cupping, Tui Na Manual Therapy, E-Stim, Infrared, Gua Sha Scraping, Fire Needle and Acu-Injection Therapy. We also offer custom Herbal Formulations, Raw Herbs, Teas and more.
Functional Nutrition plans including the right Vitamins and Supplements. The treatments will be customized to the individual, based on patterns in their laboratory results and common symptoms. We offer in-house blood tests with a Registered Nurse & have a full supplement shop.
Cutting edge extraction of Bone Marrow and Fat Hematopoeitic and Mesenchymal Stem Cells,  PRP Platelet Rich Plasma, and VSEL Very Small Embryonic Like Stem Cells. Our proprietary autologous process is used to treat pain, anti-aging, joint regeneration, auto-immune +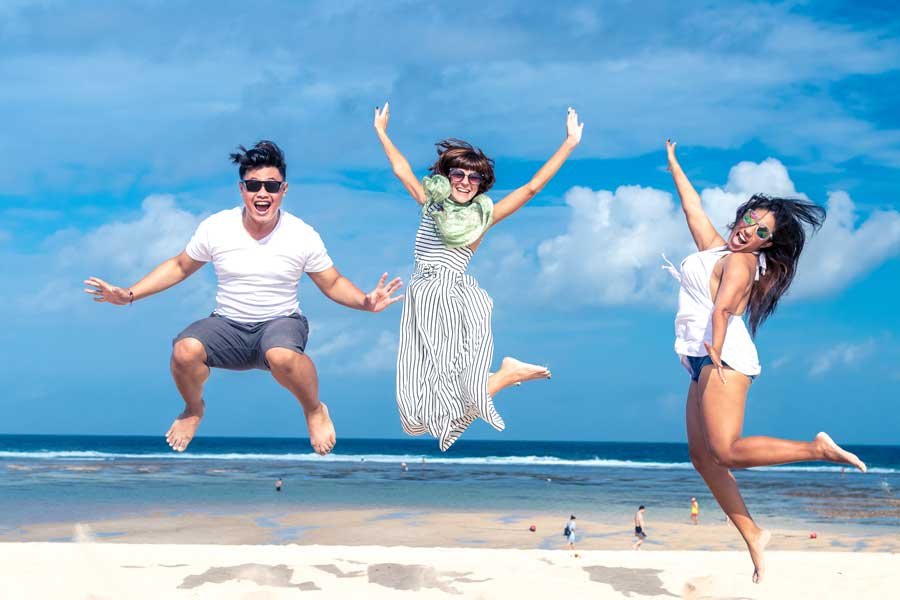 All natural infusions and injections of vitamins and substances such as: B12, NAD+, Vitamin C, D3, Glutathione, Myers' Cocktail, Amino Acids, Minerals etc. Great for anti-aging, hydration, recovery, energy, performance, immune, weight loss and more.
Medical massage is the application of specific techniques to treat a localized area of dysfunction that is prescribed by a physician. The intended outcome is is reduction of pain, increased mobility & restoration of appropriate bio-mechanical function.
World class experts teaching South Florida classes in Tai Chi, Qi Gong, Stretching and Meditation. Specialized Exercise programs for Pain, Stress, Anxiety, Relaxation, Fitness, Balance and Coordination. Focus on unity of Mind, Body and Spirit for optimal health & wellness.
FOUR SOUTH FLORIDA CLINICS
Bringing our unique style of powerful natural medicine to all of Broward, Miami-Dade and West Palm Beach counties.
One phone number for all 4 offices: Call 954.884.0099
One phone number for all 4 offices: Call 954.884.0099
One phone number for all 4 offices: Call 954.884.0099
One phone number for all 4 offices: Call 954.884.0099