What is Functional Medicine?
Functional Medicine refers to the cutting-edge field of nutritional sciences using patient's bloodwork and laboratory findings to recommend the correct vitamins and supplements for that individual, to treat the symptoms and chronic conditions currently ailing them.
Why Functional Medicine?
Three main reasons. (1.) Many people have tried all that conventional medicine has to offer, seen dozens of doctors, been on countless meds and still have little to no relief. (2.) Some people prefer natural alternatives that don't have harsh side effects like the chemically laden medications often prescribed. (3.) The focus is treating the root of the problem, as well as the symptoms. The typical Western model of allopathic treatments only focus on suppressing the symptoms and completely ignore looking for the cause.
What makes us different?
Quite frankly, a lot! Our Coral Springs Functional Medicine Doctors are trained in both functional nutrition, western herbs and Oriental medicine. They've been taught by the best in the business throughout the United States and the East. 
Come find out why we are the ones that the MD's refer to for the "impossible" to crack cases that show no improvement. Click to FIND OUT
Why Us?
We have a long history of delivering relief to thousands of patients for complicated health issues, and we treat each patient as family.
What conditions do we treat with Functional Medicine?
Our Functional Medicine Doctors in Coral Springs have been widely successful managing extremely tough conditions. Our specialties include:
Auto-Immune – Rheumatoid Arthritis, Lupus, Sjogren's, Diabetes, Gullian-Barre, Multiple Sclerosis etc.

Digestive – IBS/IBD, Chron's, GERD, Heartburn, Acid Reflux, Boating, Weight Loss, Ulcerative Colitis etc.

Hormonal – Menopause, Infertility, Libido, Endometriosis, Fibroids, PCOS, Adrenal Fatigue etc.

Thyroid Disorders – Hashimoto's, Hyper/Hypo Thyroid, Grave's Disease, Goiter etc.

Allergies & Skin – Seasonal, Rhinitis, Sinus, Food Allergies, Environmental Toxins, Psoriasis, Eczema etc.

Chronic Pain – Fibromyalgia, Arthritis, Polymyalgia, Neuropathy etc.

Anti-Aging, Neurological Disorders and more…
Would you like us to contact you?
Functional Medicine Testimonials
You need to see this.

Don't rely on our word, hear it from the happy  patients!
See why Integrative Medicine US has the most amazing 5 star Reviews in South Florida for Functional Medicine in Coral Springs, Parkland, Tamarac, Coconut Creek & Plantation.
Are you feeling hopeless with Chronic Conditions ?
We can help when conventional therapies have let you down!
954.884.0099
* Most Insurance Accepted *
START NOW!
REQUEST FREE CONSULT
Our body is a highly complex biological machine, w
hose normal functioning relies on the synergistic interaction between countless chemical reactions.
Where everything is designed to work in perfect harmony. Relentlessly working in the background. Adapting to our lifestyle. Even to the most challenging conditions. Until we get warnings that something is not right and deserves our attention. We often ignore the cues and look for a quick fix. While this approach can be effective in the treatment of symptoms, the real causes of physiological imbalances may be ignored. Which can lead to even more severe symptoms or even life threatening pathologies.
At Integrative Medicine US, our focus is treating the root of the problem, as well as the symptoms, offering treatments that address the right cause and have lasting benefit beyond symptom suppression. Our approach is based on an in-depth review of your medical history. We use your lab results and detailed medical history to prescribe:
The right vitamins

Supplements and herbs

To suggest dietary and lifestyle changes

And to address the root cause of the symptoms
Our Functional Medicine Doctors  are trained in cutting edge nutritional science, Western herbs and Oriental Medicine. We have a long history of delivering relief to patients who had seen dozens of doctors before us, had been on aggressive medications and still had little or no relief.
Come find out how we can help you get your life back and find a new balance in your journey.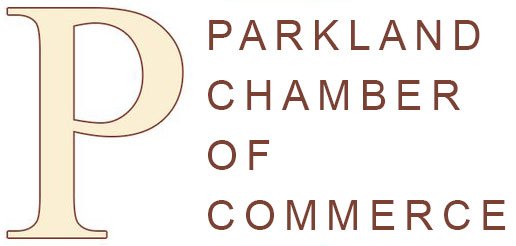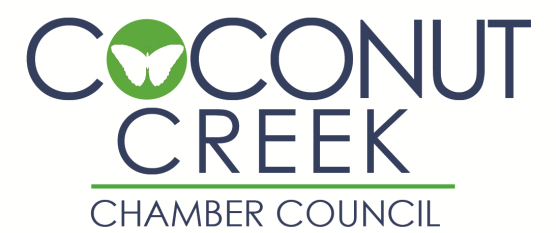 Dr. Jonathan M. Fields, AP, DOM practices Coral Springs Functional Medicine and Acupuncture in South Florida
A 30 year resident of Coral Springs, he has clinics for Integrative Medicine in the cities of Coral Springs, Tamarac and Coconut Creek. In addition, he treats residents from nearby areas with Acupuncture in Parkland, Plantation, Boca Raton, Pompano Beach, Fort Lauderdale, Margate, Lauderhill, Hollywood, Lighthouse Point, Deerfield Beach, North Lauderdale, Lauderdale Lakes and more. Patients are driving from as far as South Miami, the Palm Beaches and the Gulf Coast Coast due to quality of care provided and consistent results.
Besides integrative medicine, we also offer acupuncture, cupping therapy, vitamin injections, massage, infra-red therapy and more.
     For bio and more info, click here.
Over the years, we've helped thousands of people manage and reduce their chronic symptoms.
954.884.0099
If you're ready for a healthy life, click below or call us to take the first step.