Integrative Medicine US hosts special events and classes on: Tai Chi, Medical Qi Gong, Acupuncture, Nutrition, Mindfulness Meditation, Holistic Heath, Aromatherapy, Sound Healing, Medical Massage and Anti-Aging.
Our Physicians and Therapists have a lifetime of experience and are also available to help within the community.
Please contact us for special requests.

SATURDAYS

| Tamarac, FL
Qi Gong Classes
Qi Gong, Tai Chi & Meditation
10am – 11am @ Integrative Medicine US
8197 N. University Dr #2, Tamarac, FL 33321
* Free for first timers | $15
PLEASE CALL OR TEXT TO CONFIRM PARTICIPATION 954.884.0099
---
THURSDAY OCTOBER 22, 2019 | Wynwood, FL
CBD Journey through the Chakras
CBD Infused Qi Gong, Acupuncture, Sound Healing, Aromatherapy & Guided Meditation
7pm – 9pm @ Sacred Space
105 NE 24 St, Miami, FL 33137
Tix $45 ($10 OFF with Coupon Code "CBD")
* More info and tickets, click here.
---
Integrative Health Expo Coral Springs Florida Nov 16-17, 2019
For more info, click here
Legacy Ft Lauderdale Kung Fu Tournament Florida Nov 16-17, 2019
For more info, click here


Saturdays
8197 N University Dr Suite 2 Tamarac, FL 33321
Medical Qi Gong & Tai Chi Classes – $15 3x per month
Sunday
8197 N University Dr Suite 2 Tamarac, FL 33321
Qi Gong & Tai Chi Workshops – $20 adv 1x per month
* For a limited time, we will be offering a monthly rate of only $55 per month.
This will include all 3 Saturdays & the workshop. More expensive workshops will only cost the difference above $25.
** Family members can join together at $50 per person.
Anyone who signs up this May, will be grandfathered in when we open up another Saturday per month in October and for any additional weekday classes we may add in the future. You will also have first chance to sign up for special events.
Any Age & Level of Experience is Welcome!
Contact Us

to join, for monthly rates, packages on classes or special events.
Private Training Programs available starting at $80 p/h
Available for Corporate Wellness Programs, Corporate Team Building Retreats, Spiritual Retreats & Holistic Events
We teach various styles of Mindful Meditation, Medical Qi Gong, Tai Chi and Kung Fu to Beginners, Kids, Adults & Seniors.
WHY SHOULD I TRY TAI CHI & QI GONG?
Harvard Health recently ranked it #2 Exercise
Scientifically proven to:
Prevent Slips & Falls by Improving Balance

Increase Circulation, Coordination & Flexibility

Eliminate Chronic Pain & Fatigue

Increase Metabolism & Digestion, Weight Loss

Reduce Stress, Anxiety & Blood Pressure
Many more benefits to be listed soon…
Our Instructors are well trained and certified in the USA & China.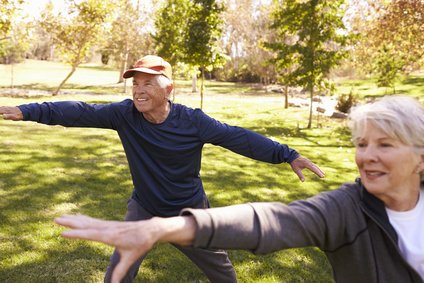 Tai Chi Classes in Coral Springs
Qi Gong in Tamarac, Parkland and Coconut Creek
Have you been thinking about trying Tai Chi or Coral Springs Qi Gong Classes?
Sign me up!
Qi Gong Seminars