Acupuncture for Digestive Disorders 
Looking for the Best Acupuncturist for Digestive Disorders?

Need a natural therapy that restores digestive health without the use of prescription drugs?
What if there was a better way to reduce inflammation in the gut lining and improve digestive function, as well as increasing absorption and assimilation of nutrients?
If digestive disorders are left untreated they can lead to more acute health concerns that may require surgery.  An ounce of prevention is worth a pound of cure when it comes to allowing the body to heal. However for many residents of Coral Springs, Florida, problems are seldom addressed before they become major concerns leading to digestive imbalance that manifests in many forms of ailments that become chronic health conditions. 
Here's what our patients are saying about us on Google Reviews about our acupuncture for acid reflux: 
I started going last December. I went for shoulder/back/rib pain. It took a couple of months to get things under control with Jonathan. But he stuck with me and guided me along the way. I have some good days and bad days now. But overall much better than what it was. I would say highly manageable now. Much more good days as oppressed to bad days. Now I go for maintenance.
Meeting Jonathan allowed me to meet his nutritionist. Between the two of them they have helped get my acid reflux under control which I suffered with for over a decade. Between Jonathan and his nutritionist I go to them regarding health concerns before my doctor. I wouldn't tell anyone to do that unless they felt comfortable with it. But I've gone to many doctors who could not help me or gave me bad advice or hurt me more than help me. So from my personal experiences I believe Jonathan and Reid have given me back my health and life.
I would say meeting Jonathan has been a blessing and I would highly recommend him to anyone.
Click Below to See Reviews of Integrative Medicine- Tamarac
Best Natural Treatment for Digestive Disorders with Acupuncture
Whether you suffer from IBS, Chron's Disease, bloating, constipation, acid reflex, or diarrhea having chronic digestive disorders can be very difficult to cope with for many people currently struggling with pain that are looking for ways to heal digestive disorders naturally.
Integrative Medicine US offers acupuncture for digestive disorders that work on a deep level to restore normal function of the digestive system. We also treat digestive issues naturally using needling therapy on specific areas of the body known as meridians that stimulate circulation of fresh nutrients and blood to the digestive system.

No one deserves to live with chronic pain, and neither do you.
Call us now to book your first appointment!
TCM Approach to Digestion
Being in pain due to digestive disorders is difficult enough to live with.

In the old days, finding good help required traveling for days on horseback, while managing the debilitating pain associated with IBS and other chronic disorders of the bowel.

Nowadays, finding an acupuncturist near Coral Springs is important not only to receive effective natural therapies for digestive problems, but also to make it a convenient experience to ensure the longevity of the patient's visits.
The faster you can find a reliable and experienced doctor of oriental medicine, the quicker you can begin your healing, and the less stress you will have to endure along the course of your therapy.

Integrative Medicine US has clinic conveniently located in Coral Springs, Tamarac, Coconut Creek and will continue to create an atmosphere for our patients that is conducive to their healing.


Acupuncture for Indigestion, Acid Reflex & More
Learning about the causes of digestive disorders are a vital part of the healing process. Many of the digestive conditions that are developed over time that lead to bowel disease are due to improper dietary habits that cause inflammation in the gut.
Gastroesophageal reflux disorder commonly known as "GERD" is caused by an increase in stomach acids that can cause symptoms like heartburn.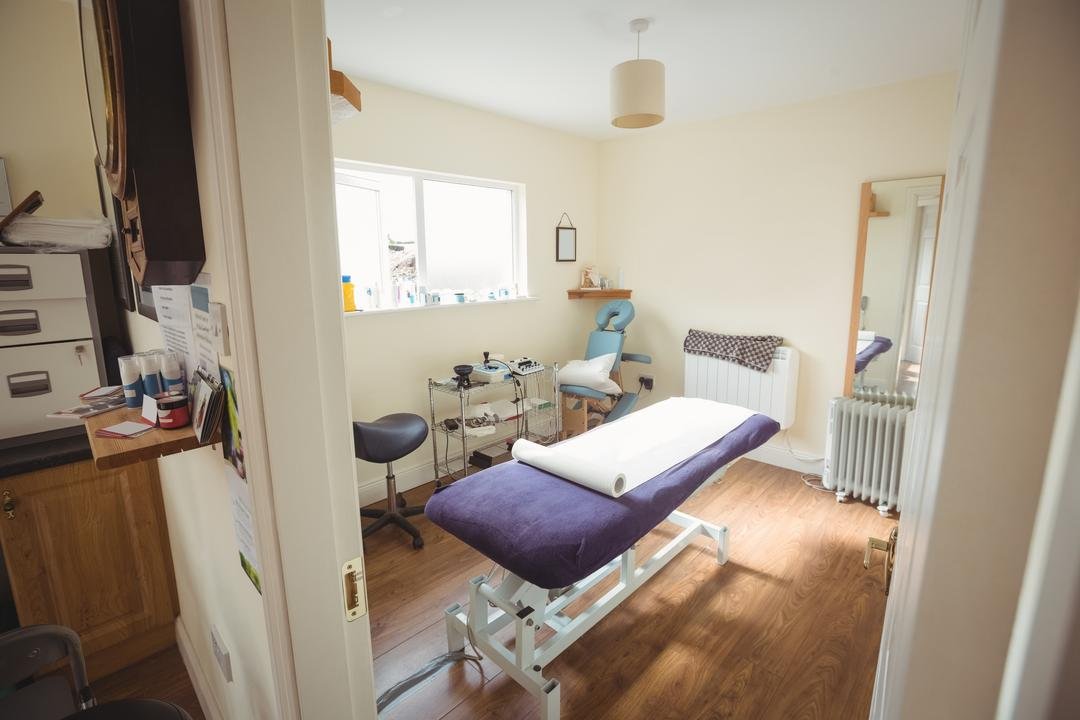 Other stomach ailments like small intestine disorders of the ileum, cecum, or the jejunum lead to improper absorption and assimilation of nutrients which then causes malnutrition.
It is important to perform exercises to strengthen our ileocecal valve to aid in the assimilation of food.
Manual therapies like this are helpful for self-care after you receive your acupuncture treatment for healing your digestion.  Integrative Medicine Us offers a traditional Chinese approach to managing long-term chronic health conditions that cause digestive upset.
Daily qigong exercises for the symptoms of chronic digestive disorders like IBS, Chrons, and GERD can all be managed with proper breathing, posture, and movement, as well as adjunct manual acupuncture therapy, as well as Chinese massage for digestive relief.

Dr. Fields will perform a series of traditional Chinese medical modalities for improving the flow of vital nutrients, oxygen, and blood through certain energy pathways in the body known as meridians.
By improving the vital of Qi, pronounced "Chi", the patient can expect to notice improvements in digestion and elimination. In doing so the overall digestive health of the patient can improve over time with some amazing results.
Visit our new located acupuncture clinics in Coral Springs, Coconut Creek and Tamarac.
Start your complimentary assessment online now to learn more
about getting acupuncture for digestive issues.
Please Click Below to Fill Out Form
If there is a health related question we can help you with then please fill out the form
below to get started on a complimentary online health assessment.