Acupuncture for Headaches and Migraines
Looking for the Best Acupuncturist for Headaches & Migraines near Coral Springs?
Migraine headaches can seem to rob sufferers of their life and productivity leaving them feeling unbalanced.  
Coral Springs Acupuncture understands this, and has made it our mission to help you regain balance. Our Integrative Medicine approach offers you the safest and least invasive methods to bring your life into better control, helping you to be healthier and free from pain naturally.
Following our purpose of promotion, maintenance, and restoration of health, and the prevention of disease, our acupuncturists and other therapists will work on a holistic assessment of your headaches, and create a treatment plan designed to restore your health and wellbeing.  
We can help with the following issues related to
headaches and migraines:
Migraine Relief with Herbs
Qigong Exercises for Headaches
Acupuncture for Chronic Migraines  





Here's what our acupuncture patients near Coral Springs are saying about their migraines after treatment:
Before I started getting treatments with Jonathan Fields I would have the most painful periods and terrible migraines. He treated me with a combination of acupuncture and Chinese herbal formulas, and it had been a significant improvement. Now I get "maintenance" treatments and I look forward to getting them!
Best Acupuncture Migraine  Treatment – Coral Springs, FL
Coral Springs Acupuncture understands the effects migraine headaches can have on your life and health.  We take all of your medical conditions or diagnosis into consideration, so it is important that you bring any paperwork or other information you have about your condition with you for your initial consultation and appointment.   Continue to keep us informed of any changes that occur with your medical condition during your treatment with us.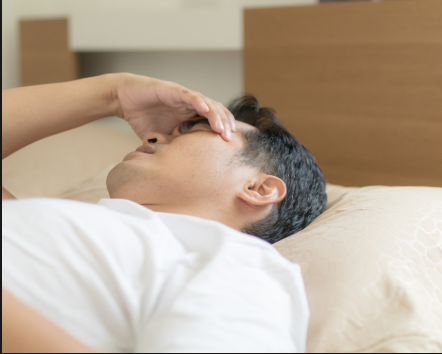 Integrative Medicine –
Acupuncture for Migraines
Coral Springs Acupuncture has many treatments available to help restore your body's balance, improving your health and well being. With numerous different healing modalities at our disposal we can offer you effective noninvasive treatments such as acupuncture, moxibustion, or cupping, as well as dietary recommendations, herbal teas, or bodywork.  
At Coral Springs Acupuncture, your migraine headaches are our concern, so if in our opinion we feel there is testing or a treatment referral that could benefit you and give us greater understanding of your unique needs we will always discuss it with you, and continue to evolve your treatment plan as your health changes. 
Eliminate Headaches with Traditional  Chinese Medicine 



It has become common for patients to be seen by one doctor for one problem and another for a different issue.  Specialization can be beneficial and in some cases offers just what a patient needs. There are other times where treatments can have unintended effects on your health.  
Coral Springs Acupuncture for Headaches approach is to treat the whole individual ensuring that your symptoms do not improve at the expense of your overall health.
Sometimes small adjustments make big changes.   Through their history acupuncture and associated healing arts have been about understanding relative balance.  
The highest level of healing is found not in the treatment room but in your own daily life.  So we work with you to develop healthy life habits that specifically address the root causes of your migraine headaches.
Helping you to have a better understanding of your triggers and giving you tools to address your health and wellbeing long term.
This will allow you to simply and gently bring the body back to that state of relative balance when it has become imbalanced.
Come visit our new conveniently located acupuncture clinics in Tamarac, Coral Springs, Coconut Creek, Plantation and Parkland, Florida.
Start your complimentary online assessment below for migraine relief now!
Please Click Below to Fill Out Form
If there is a health related question we can help you with then please fill out the form
below to get started on a complimentary online health assessment.