On October 12-14, 2018, Integrative Medicine US will be hosting a Chinese Medicine Ft Lauderdale, Tai Chi, Qi Gong and Meihua Quan Kung Fu Seminar educating the public on Acupuncture, Herbs, Cupping, Tongue & Pulse Diagnosis.
Our Acupuncture Physicians and Doctors of Oriental Medicine will be onsite throughout the weekend long event celebrating the Chinese New Year, Year of the Dog. Integrative Medicine US will have a booth set up at the event where the public will be able to come in and learn about Chinese Medicine in Fort Lauderdale. We will be doing free tongue and pulse diagnosis and raffling out treatments at our Acupuncture Coconut Creek clinic. We will also have a table available for people to try acupuncture, tuina massage and cupping treatments on site at the event.
The focus of the event is a Meihua Quan, Plum Flower Kung Fu, seminar. Plum Flower Kung Fu is one of the oldest styles of Chinese Martial Arts and incorporates elements of Chinese Medicine. There are 5 stances that will be taught and each stance is to benefit a different acupuncture meridian, element and organ. In combination with the breathing and visualization that will be taught a long with it, this is the traditional form of Meihua Qi Gong.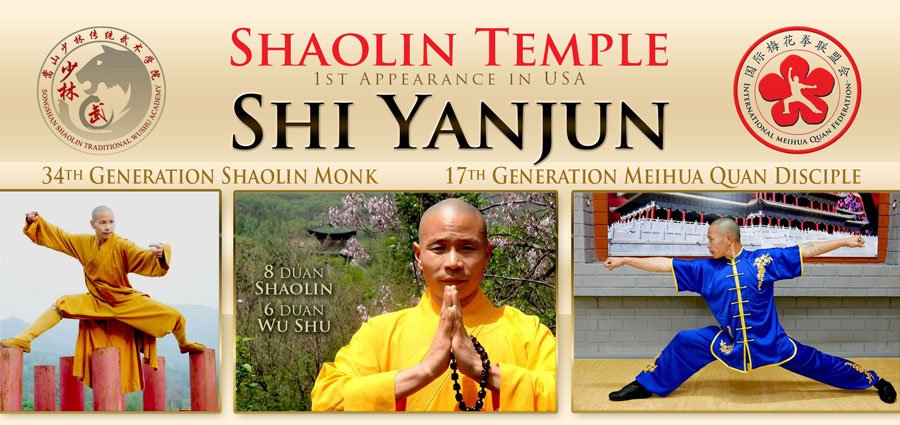 The seminar is being taught by a Shaolin Monk who is a 34 Generation Warrior Monk and a 17 Generation Disciple of Meihua Quan. Shifu Shi Yan Jun of Songshan Shaolin Traditional WuShu Academy. He will be discussing how Meihua Quan, Tai Chi and Qi Gong are related to Chinese Medicine and how they help with strength, flexibility, balance, breath control, focus and longevity.
The event will also have a Kung Fu Tournament featuring Sanda, which is Chinese Kickboxing with throws and competition for forms. Local Masters will also be presented awards for their service to the community.
This Chinese Medicine in Fort Lauderdale, Florida USA seminar will be announcing the exact location shortly.
For more information or to register for the Chinese Medicine Ft Lauderdale seminar, visit: