Jonathan M. Fields AP, DOM, is a
Coral Springs Acupuncture Dr that
was invited to present on Traditional Chinese Herbal Medicine and Acupuncture in Ft. Lauderdale at Life Extension.
The event was held in the Life Extension headquarters on 5990 Federal Highway, Fort Lauderdale, Florida at 1pm on March 17 of 2018.
It was the largest turnout Life Extension has had in over 3 years for a speaker.
2014 was the last time a presenter has drawn a crowd that large. There were over 70+ people in attendance. Coral Springs Acupuncture Dr. Fields ended up speaking and taking questions from a very enthusiastic crowd on a wide range of health related topics for over two and a half hours.
Life Extension has been a trusted brand for over 35+ years and is an internationally known and well recognized source of vitamins and supplements of the highest quality. They also have a center were people can come in and get expert nutritional counseling, lab tests and advice on what supplements they should be using for their ailments.
To see the full bio on for Dr. Fields, click here.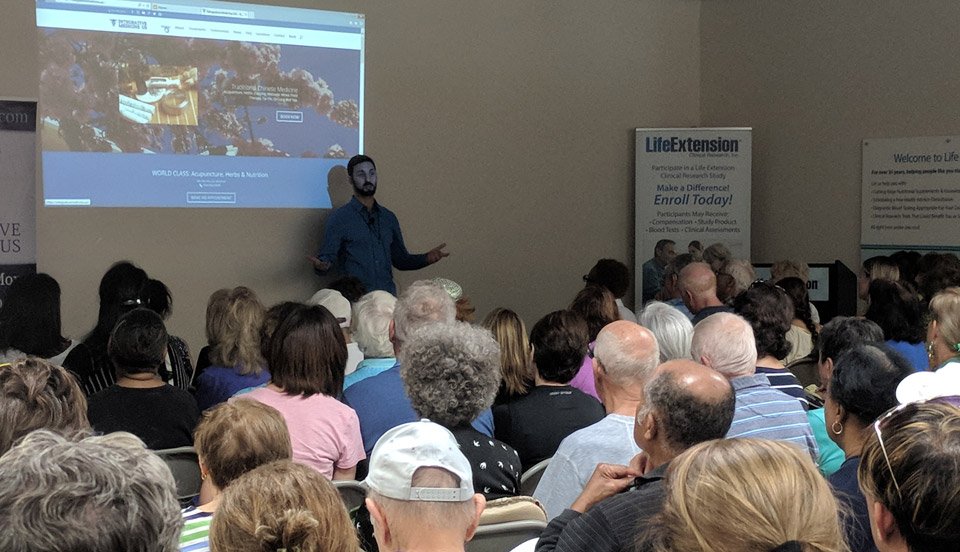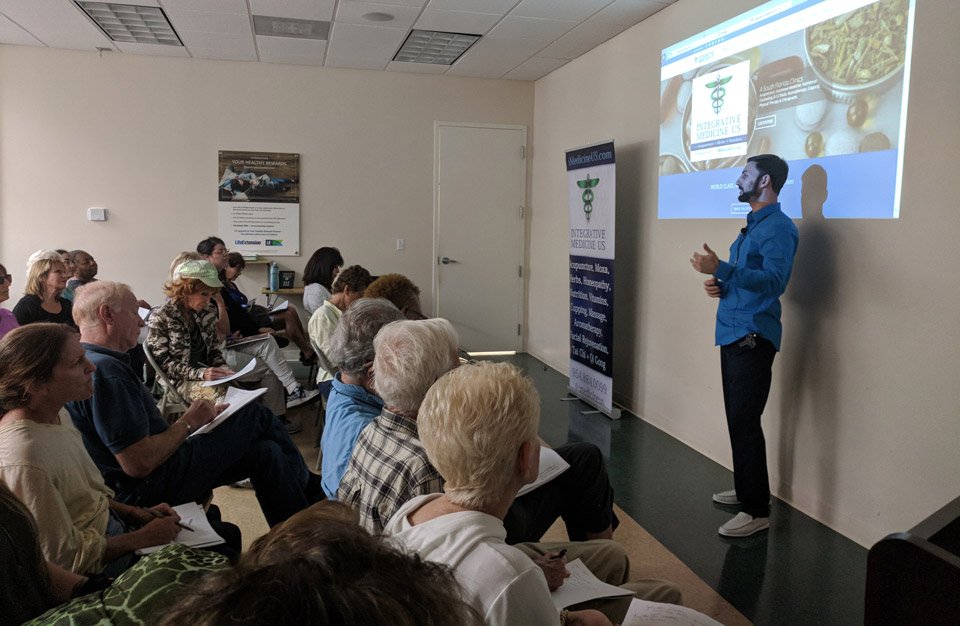 Coral Springs Acupuncture Dr Jonathan Fields at Life Extension Ft Lauderdale
Dr. Fields often speaks at these types of events and has made presentations about acupuncture at other famous local venues like Tunies, Runner's Depot, Nutrition Direct and many other locations. Besides just working as an acupuncturist in South Florida, Dr. Fields teaches corporate wellness seminars and team building retreats for local companies and organizations looking for effective stress management for their employees. Studies have shown that providing this kind of maintenance care for employees results in higher productivity and less sick days. You can contact us for a custom corporate wellness program.
---
Dr. Fields practices at the following South Florida Acupuncture Clinics:
Coconut Creek Acupuncture   &   Tamarac Acupuncture
You can visit our partners at:
Acupuncture Coconut Creek   |    Acupuncture Tamarac   |   Acupuncture Parkland   |    Acupuncture Coral Springs