Acupuncture for Fertility in Coral Springs

Looking for the Best Infertility Acupuncturist near Coral Springs?
Infertility can have many causes and effects that extend well beyond your physical wellbeing.  Our Coral Springs acupuncture infertility specialist understands this. Using our Integrative Medicinal approach we work with you to address your concerns and find the best treatment plan to bring you into balance.  We understand it can be a difficult process for some patients and it is our goal to support your physical, mental and emotional health. We are here for you.
We can help with the following issues related to infertility:
Natural infertility treatment

Qigong exercises for infertility

Acupuncture for fertility 





Here's what our patients are saying about us on Google Reviews: 
I came to Jonathan with menstrual pains and PMS symptoms. I was taking an advil every 4 hours, with severe fatigue and headaches. After being on his treatment plan for 1 month my I noticed more energy and less bloating. I am on the 3rd month and my period is even better. I am now down to 1 advil every 6 hours, more energy during my menstrual time, 80 percent less pain, no headaches and my emotions are more even. Thank you Integrative Medicine .
Click Below to See Reviews of Integrative Medicine
Best Infertility Treatment – Coral Springs
Following our purpose of promotion, maintenance, and restoration of health, and the prevention of disease, our acupuncturists and other therapists will work on a holistic assessment of your infertility, and create a treatment plan designed to restore your health and wellbeing.  
Integrative Medicine – Acupuncture in Coral Springs understands the effect infertility can have on your life and health. We take any current medical conditions or medical diagnosis into consideration, so it is important that you bring any paperwork or other information you have about your condition with you for your initial consultation and appointment.   Continue to keep us informed of any changes that occur with your medical condition during your treatment with us.
Integrative Approach to Infertility
It has become common for patients to be seen by one doctor for one problem and another for a different issue.  Specialization can be beneficial and in some cases offers just what a patient needs. There are other times where treatments can have unintended effects on your health.  Coral Springs Acupuncture's approach is to treat the whole individual ensuring that you are provided with the highest level of natural infertility treatment with acupuncture.
Our patients' physical, mental and emotional health are very important to us.  We will help you find a balanced healthy state by working together to provide you with the most effective treatments possible for your infertility.  
Integrative Medicine can promote that balance, and help you to find it in your everyday life no matter what changes the future brings.
Restore Fertility Naturally
Our acupuncture office near Coral Springs has many treatments available to help restore your body's balance, improving your health.  At Coral Springs Acupuncture your infertility is our concern, so if in our opinion we feel there is testing or a treatment referral that could benefit you and give us a greater understanding of your unique needs, we will always discuss it with you, and continue to evolve your treatment plan as your health changes.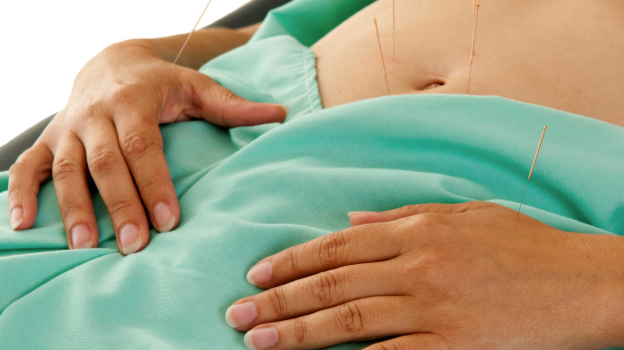 Infertility can have a broad range of causes.  There are many aspect of physical, mental, and emotional wellbeing that can affect it.  Sometimes small adjustments make big changes.
Through their history acupuncture and associated healing arts have been about understanding balance and how to simply and gently bring the body back to that state of relative balance when it has become imbalanced.  
The highest level of healing is found not in the treatment room but in your own daily life. So we work with you to develop healthy life habits that specifically address the root causes of your infertility.
Helping you to have a better understanding of your infertility and tools to address your health and wellbeing long term.
Our integrative approach to medicine and commitment to treating your infertility holistically can have many beneficial effects.  Since infertility has so many potential causes, it is important to improve your overall health.
Come visit our new conveniently located acupuncture clinics in Coral Springs to get Acupuncture for Fertility or in Tamarac.
Start your complimentary assessment online to learn more
about acupuncture for infertility
by asking us a question.
Please Click Below to Fill Out Form
If there is a health related question we can help you with then please fill out the form
below to get started on a complimentary online health assessment.