Coral Springs Acupuncture
Dr. Jonathan M. Fields, DAOM

Coral Springs Acupuncture Physician & Doctor of Oriental Medicine
After experiencing a period of critical illness himself and being massively let down by the conventional medicine system, Dr. Fields knew he had to look for alternative treatments if he wanted to survive. Eventually, he was able to make a full recovery with only non-pharmaceutical and non-surgical methods like Acupuncture & Functional Medicine. Having lived through that himself, he vowed to dedicate the rest of his life to help others in similar situations.
His mission is to assist people in finding the root cause of their issues and getting them lasting results!
Dr. Jonathan M. Fields, DAOM
is an internationally known Acupuncture Physician, Doctor of Oriental Medicine, Martial Arts Instructor and Public Speaker. He was born into a medical family, grew up in martial arts, and had a background in music and design. After a serious health crisis of his own yielded no results from conventional medicine, he was able to heal with Acupuncture, Herbs & Functional Medicine. Thankful for his miracle recovery, he dedicated the rest of his life to helping others in similar situations.


NCCAOM Nationally Board Certified for Acupuncture, Herbology, Foundations of Eastern Medicine and Western Bio-Medicine.
Licensed in the State of Florida as a Primary Health Care Provider to practice Acupuncture, Herbal Medicine, Nutritional Counseling, Cupping, Homeopathy, Injection Therapy, Tuina Massage Therapy, Electric Stimulation, Auricular Reflexology, Food Therapy, Tai Chi, Qi Gong, Infrared Light and Aromatherapy.
Certification in Mastering Functional Blood Chemistry, Fundamentals of Blood Chemistry, Functional Endocrinology & Mastering the Thyroid with a background using Functional Medicine and advanced lab testing results to come up with Integrative Nutrition Plans based on Vitamins, Minerals, Supplements, Diet & Lifestyle Changes.
Certification in Advanced Stem Cell Therapeutics, Injections & IV Therapy
Traveled to China on multiple occasions to study Traditional Chinese Medicine, Tai Chi, Medical Qi Gong, Meditation, Shaolin and Plum Blossom Kung Fu at the legendary, 1,500 year old UNESCO World Heritage site, Shaolin Temple.
Trained at the renowned Beijing Gu Lou Hospital that was founded by descendants of the imperial doctors. Interned with some of the most famous living doctors in the country in specialties like: Tuina Massage and Manipulations, Fire Needle, Acupuncture, Herbs & Moxa.
Studied at the private clinic of President of Beijing University of Chinese Medicine Acupuncture and Moxibustion Department.
Council Member in the World Federation of Chinese Medicine Societies, on the Board of Specialty Committee for Mental Health.
Florida Regional Director for American Institute of Mental Health in Traditional Chinese Medicine.
EDUCATION
Doctor of Acupuncture and Oriental Medicine (DAOM)  – with a focus on Internal Medicine and plans to continue research for a PhD in conjunction with Beijing University of Chinese Medicine.

Graduate Degree in Acupuncture & Chinese Medicine from Atlantic Institute of Oriental Medicine
*  Received President's Award
Bachelors in Health Sciences from the Atlantic Institute of Oriental Medicine – Fort Lauderdale, FL
Associates of Science in Digital Media from Full Sail University – Orlando, FL
*  Graduated Salutatorian
Fine Art + Graphic Design Major at Broward College – Davie, FL
*  Dean's List
MARTIAL ARTS
As a Martial Artist, he is the chief instructor and 4th Dan Black Belt at a Traditional Martial Arts Program since 2004.  They teach various styles of Kung Fu including: Wing Chun, Tai Chi, Shaolin, Mei Hua Quan, Sanda, Qin Na and Qi Gong, as well as Japanese Jiu-Jitsu, Judo and Kickboxing. At his time there, he's trained and treated Professional UFC and Amateur Fighters, Veterans, Police and Military Personnel. As part of the same organization, he has performed in, choreographed and co-produced numerous Short Films that have been featured in Film Festivals across the country.
He's performed live for Bruce Lee's daughter, Chinese Movie Star Ringo Yu (Karate Kid 2010, Iron Monkey) and been featured on the hit local News & Entertainment TV show, "Deco Drive".
He's the first USA certified instructor for the China based, Songshan Shaolin Traditional WuShu Academy, and he sits on the Board of Directors for the International Mei Hua Quan Federation and the World Chan (Meditation) Medicine Federation. He's also the first American to enter the Jun Mo Wing Chun External Instructor Training Program and a Qing Long (Blue Dragon) Medical Qi Gong Certified Instructor.
AWARDS:  Action Martial Arts Magazine Hall of Honors

2015 Inductee for "Excellence in Teaching Martial Arts"
2017 Inductee for "Outstanding Contributions to the Martial Arts"
PUBLIC SPEAKER & AUTHOR
Coral Springs Acupuncture Physician, Dr. Fields, is frequently invited to lecture at events across the country and is a published author in the field of Integrative Medicine. He teaches corporate team building and hosts seminars on; Eastern Medicine, Group Acupuncture, Functional Medicine, Nutrition, Tai Chi, Qi Gong, Yoga, Mediation, Stress Management and Self-Defense. He's produced events for companies and educational institutions like Vitamin Water, ESPN, University of Miami, University of Central Florida, Florida Atlantic University, TRUTH Anti-Tobacco Trust, the National Endowment for the Arts, Florida Atlantic University, Redbull, NAACP, Carrie Meek Foundation, Miami Beach, Town of Miami Lakes, City of Coconut Creek, City of Parkland, City of Coral Springs and the Police Athletic League. He also just completed editing a recently translated book for a famous Doctor in China, co-authored a book on Kung Fu and has published in magazines & medical journals.
As a Philanthropist, he has donated time to many charitable organizations and his family is responsible for setting up a community development program with Food for the Poor in Nicaragua. The program was started in 2012 and has provided a rural village community in the second poorest nation in the Western Hemisphere with over 50 homes, a classroom, recreation center, drinking wells and a medical center. Being an MSD alumni, he has been volunteering a lot of time teaching tai chi, qi gong, meditation, acupressure and offering group acupuncture to students, families, first responders and city employees affected by PTSD, stress and anxiety from the incident in Parkland at Marjory Stoneman Douglas.
Besides Medicine and Martial Arts, Mr. Fields is a Professional Artist and Disc Jockey with over 25 years of experience and an avid World Traveler.   His artwork, murals, paintings and photography have been displayed in museums, airports, galleries, entertainment venues, festivals and corporate events around the country. As a DJ, he's been featured in the press, documentaries, tv/film, played international gigs, won awards and has produced music and special events nationwide.
The same passion that has driven his artistic pursuits, is the same kind of intense dedication he has to his patients.  His goal is to improve their quality of life and help them focus on the positive.
To read the story about how and why he chose to become a Coral Springs Acupuncture physician,

click here

.
Book a Coral Springs Acupuncture Session Today!
Ready to try Functional Medicine & Acupuncture in Coral Springs?
811 Coral Ridge Dr.
Coral Springs, FL 33071

954.775.3765
Your initial consultation is free. Come meet us in person to learn more.
We are happy to answer all your questions.
* Most Insurance Accepted *
Click Now to Request Your Free Consult
GET STARTED! BOOK NOW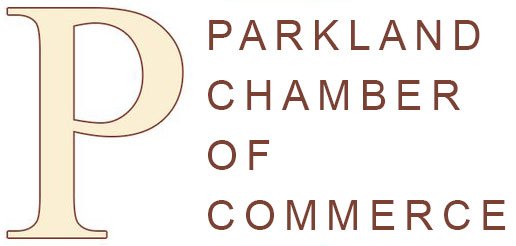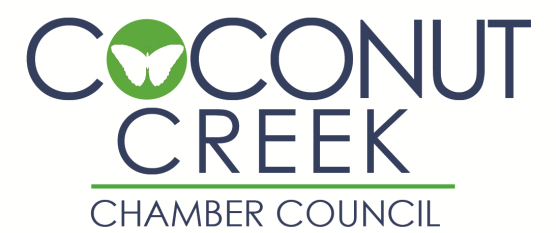 Take a Virtual Tour of our Coral Springs Acupuncture & Functional Medicine Clinic