Acupuncture therapy is available in the comfort of our Plantation office to treat several health and lifestyle conditions.
Acupuncture is a form of alternative medicine that is an essential component of traditional Chinese Medicine. It has helped many people get better when orthodox Medicine has failed them. 
Here in Plantation, we've helped countless people just like you overcome allergies, weight loss concerns, disease, and so much more.
Acupuncture treatments have been used to heal the body and mind for thousands of years. Our patients frequently come to us because standard Medicine has failed them, and they are looking for an alternative natural cure. Acupuncture can also help in unexpected places. Your body has incredible healing abilities; natural Medicine simply assists it in doing so. Traditional Medicine can treat various ailments, but it can sometimes only treat the symptoms of more significant diseases.
What makes us different?
Quite frankly, a lot! Our Plantation Functional Medicine Doctors are trained in both functional nutrition, western herbs and Oriental medicine. They've been taught by the best in the business throughout the United States and the East. 
Come find out why we are the ones that the MD's refer to for the "impossible" to crack cases that show no improvement. Click to FIND OUT
Why Us?
We have a long history of delivering relief to thousands of patients for complicated health issues, and we treat each patient as family.
Our goal is to assist the body in treating the underlying problem producing the symptoms. This also aids in the healing and improvement of various ailments in the body that you may not be aware of. Schedule an appointment at our acupuncture clinic, and our experts will discuss your health concerns and a treatment plan that is right for you.
Your initial consultation is free. Come meet us in person to learn more.
We are happy to answer all your questions.
 Call 954.884.0099
* Most Insurance Accepted *
LEARN MORE ABOUT FREE CONSULT
BOOK NOW
ALL NATURAL, SAFE & EFFECTIVE TREATMENTS FOR:
Back Pain, Headaches, , Stress/Anxiety, Fatigue, Thyroid, Sciatica, Neck Pain, Auto-Immune, Hormones, Insomnia, Fertility, Menopause, Arthritis, Neuropathy, Fibromyalgia, Plantar Fasciitis, Acid Reflux, IBS, Weight Loss, Diabetes, Emotional, Asthma, PCOS, Tendinitis, Muscle Spasms, High/Low Blood Pressure, High Cholesterol, TMJ, Depression, PTSD, Addiction, Facial Rejuvenation, Wrinkles, Gastrointestinal, Mental, Allergy, Immune, Cardiovascular, Cough, Colds, Flu, Fever, Carpal Tunnel, ADD/ADHD, Trigger Finger, PMS, Sprains, Bell's Palsy, Tennis Elbow, Tinnitus, Nausea, Vomiting, Stroke, Dental Pain, Facial Paralysis, Side Effects of Chemo/Radiation Therapy, Peptic Ulcers,  Colitis, Dysentery, Colic, Leukopenia, Acne, Kidney Stones, Gallstones, Trauma, Vertigo, Gout, Shingles, Sexual Dysfunction, Libido, Lactation, Cysts, Pruritis, UTI, Eczema, Sore Throat, Tonsillitis, Candida, Urinary Issues, Constipation, Diarrhea +++
* If you do not see your problem listed, please contact us to see how we can help. There is a good chance we will be able to assist with your issues.
Would you like us to contact you?
Functional Medicine Testimonials
You need to see this.

Don't rely on our word, hear it from the happy  patients!
See why Integrative Medicine US has the most amazing 5 star Reviews in South Florida for Functional Medicine in Coral Springs, Parkland, Tamarac, Coconut Creek & Plantation.
Your initial consultation is free. Come meet us in person to learn more.
We are happy to answer all your questions.
 Call 954.884.0099
Get the help you deserve & improve your quality of life!
* Most Insurance Accepted *
LEARN MORE ABOUT FREE CONSULT
BOOK NOW
Relief from Headaches
Headaches can be chronic and debilitating. The first step to headache pain relief is over-the-counter pills for many people. At Integrative Medicine, we work with you to determine the cause of your headaches and a natural path to treat them. 
Acupuncture for headaches is one of the most common acupuncture treatments. Our team in Tamarac knows that small lifestyle changes can have a serious impact. We work to eradicate your headaches rather than treat symptoms.
Our strategy is to treat the problem as a whole, ensuring that your symptoms do not improve at the expense of your general health.
Acupuncture and related therapeutic arts have always been about a better balance of lifestyle and treatments.
Treatment for Neck and Back Pain
The state of one's spine is also crucial. By addressing the demands of the body beyond only spinal health, our integrated approach to pain management goes far beyond the concept of conventional medical care. 
We fully understand and respect the importance of excellent spinal alignment; we also provide workouts to help improve the symmetry of your spine.
Acupuncture can help relieve stress and tension your body carries and treat medical conditions such as:
Sciatica 

Chronic neck pain

Herniated discs
Beyond chronic pain we experience due to signals delivered to us by our central nervous system, there is an underlying systemic disturbance typically triggered by an inflammatory reaction. Our integrative approach is a natural treatment, so you don't have to rely on pharmaceuticals. 
Treatment for Digestion
Digestion issues are often a symptom of a more significant imbalance or issue in your body. Our health starts with our gut, and it is crucial to support good digestive health. 
In our office, we utilize traditional Chinese medicine practices to improve the flow of nutrients, oxygen, and blood through energy pathways.
By following this treatment, you can see improvements in digestion, less bloating, and more. Digestion issues can even trigger anxiety or other ailments you might be experiencing.
After your acupuncture session for digestion healing, it is crucial to continue to take care of your body. Integrative Medicine uses a traditional Chinese technique to treat long-term chronic health disorders that cause digestive problems.
Acupuncture is just part of a healthier body – proper breathing, posture, movement, and massage or herbal supplements can all help treat chronic digestive illnesses like IBS, Chrons, and GERD.
Integrative Medicine in Tamarac
​​Call our office to discuss the benefits of acupuncture. We can create a perfect plan for you, from stress relief to chronic pain treatment. 
Traditional Eastern Medicine treatments that include: Acupuncture, Heral Medicine, Moxa, Cupping, Tui Na Manual Therapy, E-Stim, Infrared, Gua Sha Scraping, Fire Needle and Acu-Injection Therapy. We also offer custom Herbal Formulations, Raw Herbs, Teas and more.
Functional Nutrition plans including the right Vitamins and Supplements. The treatments will be customized to the individual, based on patterns in their laboratory results and common symptoms. We offer in-house blood tests with a Registered Nurse & have a full supplement shop.
Cutting edge extraction of Bone Marrow and Fat Hematopoeitic and Mesenchymal Stem Cells,  PRP Platelet Rich Plasma, and VSEL Very Small Embryonic Like Stem Cells. Our proprietary autologous process is used to treat pain, anti-aging, joint regeneration, auto-immune +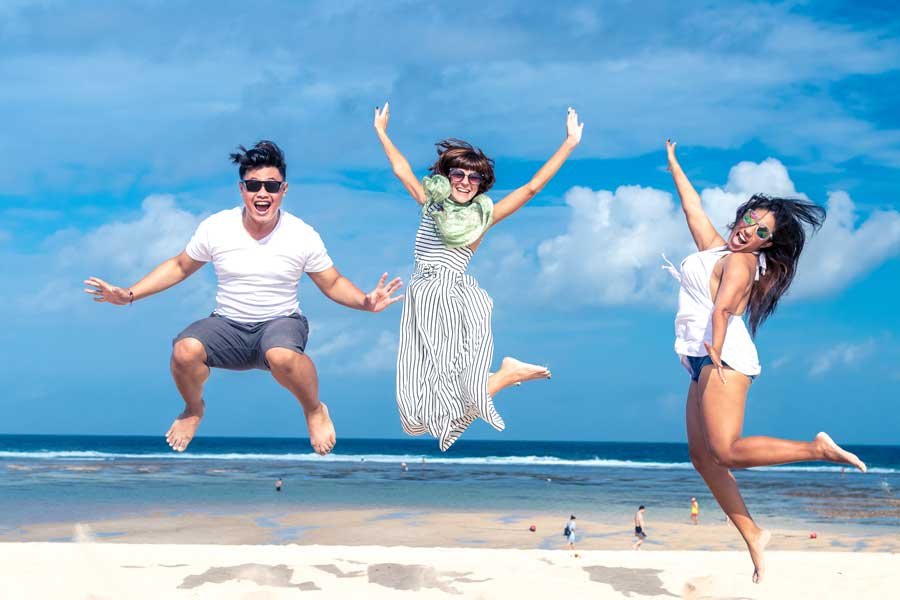 All natural infusions and injections of vitamins and substances such as: B12, NAD+, Vitamin C, D3, Glutathione, Myers' Cocktail, Amino Acids, Minerals etc. Great for anti-aging, hydration, recovery, energy, performance, immune, weight loss and more.
Medical massage is the application of specific techniques to treat a localized area of dysfunction that is prescribed by a physician. The intended outcome is is reduction of pain, increased mobility & restoration of appropriate bio-mechanical function.
World class experts teaching South Florida classes in Tai Chi, Qi Gong, Stretching and Meditation. Specialized Exercise programs for Pain, Stress, Anxiety, Relaxation, Fitness, Balance and Coordination. Focus on unity of Mind, Body and Spirit for optimal health & wellness.